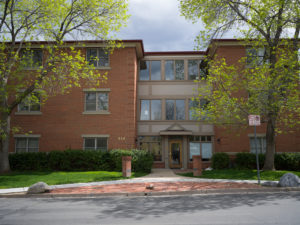 948 North St, Unit 6
Boulder CO 80304
The office is located on North Street between Broadway and 9th Street, just west of The Hungry Toad. We are on the 2nd floor — there is an elevator as well as stairs for access to our office.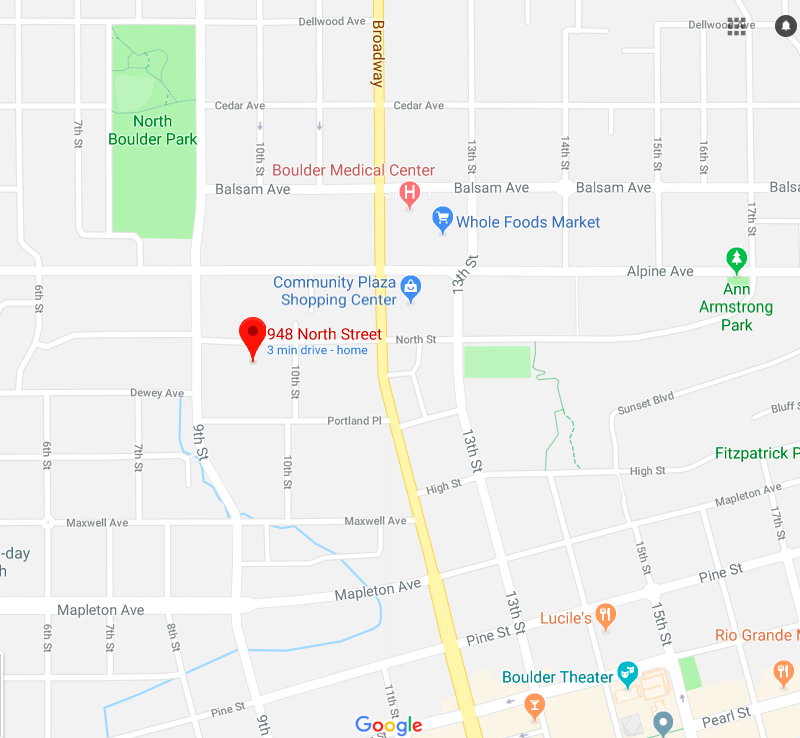 Directions
North Street intersects Broadway at the Community Plaza (Breadworks, Jacque Michelle, The Wine Merchant). The Hungry Toad is on the southwest corner of Broadway and North. We are west of the Hungry Toad between Broadway and 9th.
Parking:
There is parking in the garage behind the building that is suitable for small cars. Use the spaces marked "6" or "G" (G is for Guest). There is a pick-up/drop-off space directly in front of the building.
Bus/Bike:
The Skip goes along Broadway and there is a stop either direction at North St. Once you exit the bus, go west (toward the mountains) on North St. a couple of blocks to our location. Please click here for more information on public transit in Boulder.